I have fallen way in love with the 'Birthday Bouquet' Product Suite (in the new Occasions Catalogue). You can make beautiful designer cards easily, like this one. Or you can step it up, which I will be showing you how tomorrow.
My Style Info
I've heat embossed the flower image, from Birthday Blooms Stamp Set, in gold which gives it a glamorous effect.
The Pool Party Glitter Ribbon is so beautiful and stylish.
The gorgeous Botanical Flower Jewel sets the whole glam effect off.
The balloon paper brings a pretty softness to the card.
Birthday Blooms Stamp Set
I really love the font & wording of the sentiment stamps.
The larger flower image goes way up to the top of my list as best ever Stampin' Up Flower images.
Just love the versatility of this set, which I'll be showing you over the next few days.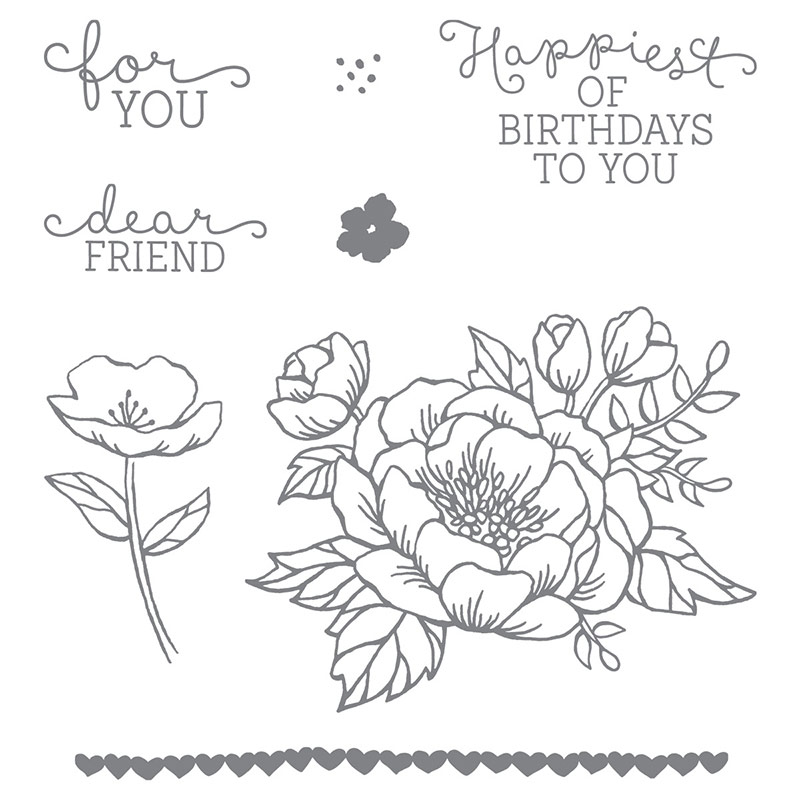 I love how this card turned out. I think it's so pretty and feminine and definitely designer worthy.
Here's a List of the Designer Ingredients I used for this Card.
Thanks so much for stopping by.
Happy Creating, Angeliki :)