Order with this months Host Code, K3CCPYJS, and receive Free Products from me. See how in my post below.
Some of my favourite products are retiring, including all products I used for this card. So hard to say 'Farewell' to these, especially 'A Nice Cuppa' Bundle. I love and collect tea cups and tea pots, so sad to see these go. But at least I have them to keep playing with!!!
My Style Info
Such a cute set, great for Mothers Day cards or as a gift for Mum on Mothers Day.
I just love the dies for this set. That cup is just adorable with it's loopy pattern.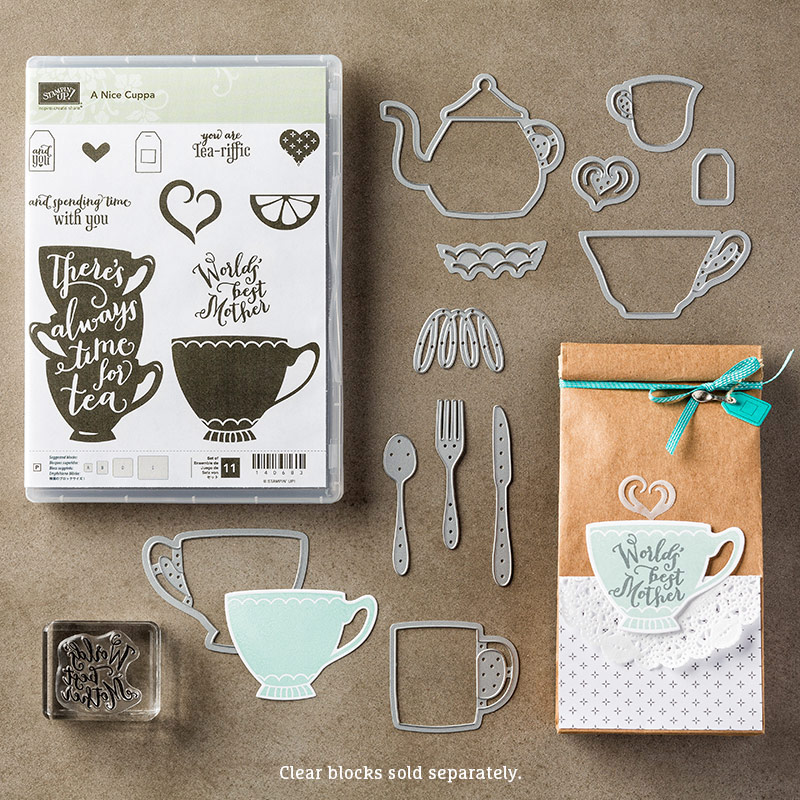 And what about that burst of colour with Blackberry Bliss! Also retiring!
The Papers are Farmers Market, also retiring. These are surprisingly beautiful, they don't look much in the catalogue, but open them and be prepared for a big surprise!
Cute hearts punched at the top of the stamped piece was done with the Hearts Border Punch, also retiring!
Order with this months Host Code K3CCPYJS and receive Free Products from me. See how in my post below.
You can View the Retired Products List Here
Purchasing ends 31 May and only while stock lasts.
Check the list to see if any of your wish list items are retiring. Products do go quickly so Stampin' Up! are updating the list every day.
If you have any questions on today's card, the retiring list or anything else, please feel free to contact me, or leave your question in the comments box below and I'll get back to you asap!
Thanks for stopping by today. Hope you like my teacup card.
Happy Creating, Angeliki :)